Beet Leaves
Beet leaves, or maybe chards? Do these names describe the same parts of the beet? Beet leaves are simply the young leaves of the stem and roots of the beetroot. Botwinka is a Polish name for soup prepared from beet leaves. For the curious, the word boćwina is used to describe a leafy beet plant, a relative of the beetroot.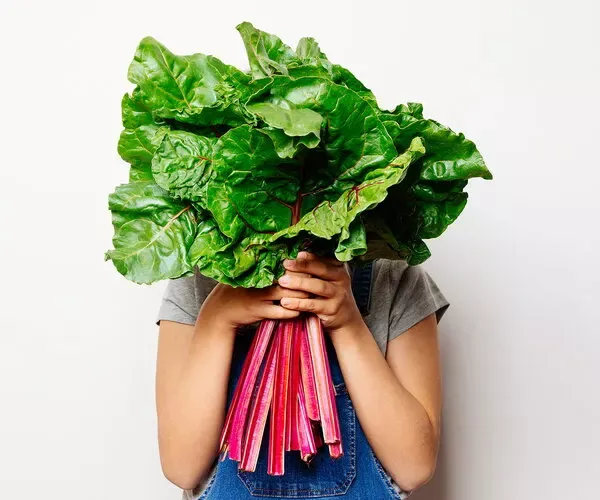 Beet greens are one of the country's most eagerly awaited new vegetables, the first ones to appear in the new vegetation season. All of its parts are soft, juicy, delicately crunchy and perfectly suited for making soup - botwinka or, for example, Ukrainian borscht or other multi-vegetable soups, salads or stews. In summer, it reigns supreme on tables in the form of a cooler.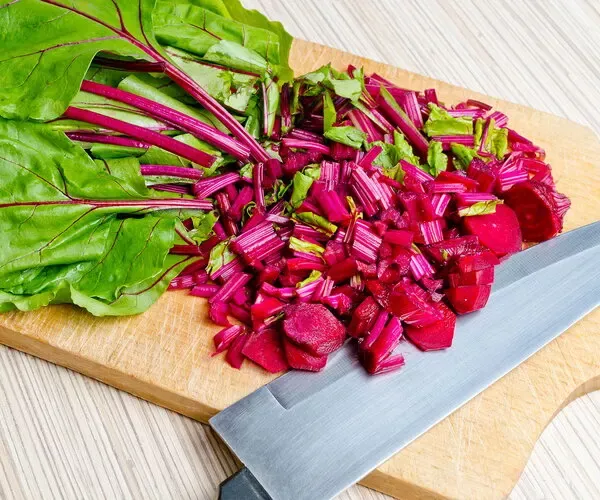 SPECIES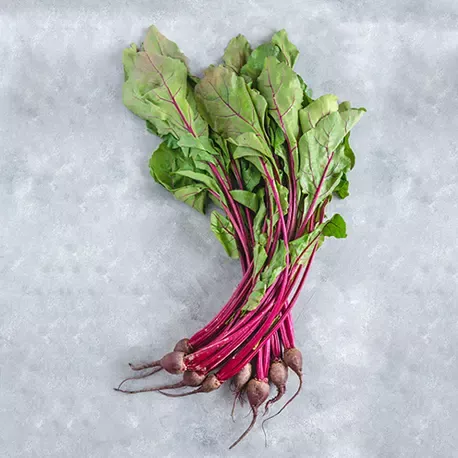 Beet greens are simply young beetroot plants harvested at an early stage of development. It stands out for its dark green leaves with a characteristic red veining. The stems are thin, burgundy-coloured and brittle. The root is small, spherical or slightly elongated with an intense dark maroon colour.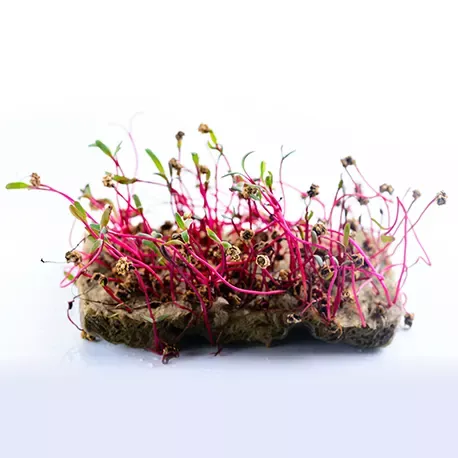 They are formed after the germination of the beet seeds - they take about a week to grow. They look a bit like red threads and are thin and tiny without any visible leaves. Their mild flavour makes them perfect for sandwiches, salads, salads and for garnishing main courses.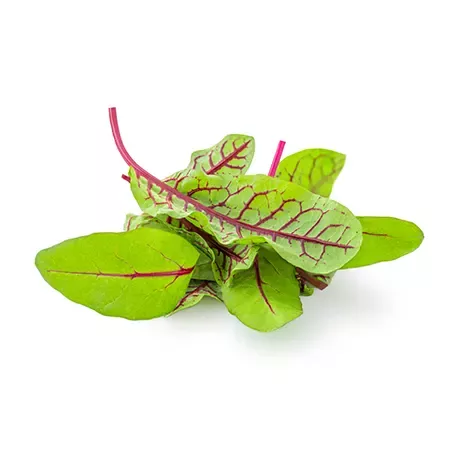 They are formed from beetroot sprouts. They have a thin stem and well-developed cotyledons (the first two leaves produced by a beetroot plant) with a dark green colour. Like sprouts, they are a valuable ingredient in salads, soups and sandwiches.
NUTRITIONAL VALUE
Nutritional value per 100g of beet leaves:
Beet Leaves FOR YOUR HEALTH!
Against anaemia
Beet leaves are a source of vitamin C. This vitamin increases the absorption of iron. Anyone who suffers from anaemia should include beet leaves in their diet, as well as other products rich in this element, such as meat, egg yolks and fish.
For weight loss
Beet leaves are very low in calories. Light soups made with it, topped with yogurt instead of sour cream, or multi-vegetable salads will satisfy your appetite, provide you with many nutrients and help you lose weight at the same time.
For the nervous system
B group vitamins and magnesium have proven beneficial effects on the nervous system. Dishes with beet leaves will be appreciated by people who are overtired, overworked and have trouble sleeping.
Good for the cardiovascular system
The antioxidants in beet leaves have an anti-inflammatory effect. Flavonoids found in young beet shoots have a protective effect on cardiovascular structures, which is important in the prevention of atherosclerosis and heart disease.
PRODUCTION MAP
Beet leaves are a part of red beet, of which Poland is the biggest producer in the European Union. They can be grown all over the country. The largest productions of red beet in Poland are located in the Łódzkie, Lubelskie and Wielkopolskie Voivodships.