Cabbage soup made from fresh cabbage
Ingredients (6 servings):
• 300 g coarsely shredded cabbage
• 2 large potatoes
• 2 carrots
• 1 large onion
• 250 g raw smoked bacon
• 10 cm piece of leek
• 1.5 litres of water
• 2 bay leaves
• 4 grains of allspice
• 2 teaspoons of tomato paste
• 2 sprigs of lovage
• 2 tablespoons of chopped dill
• Salt and pepper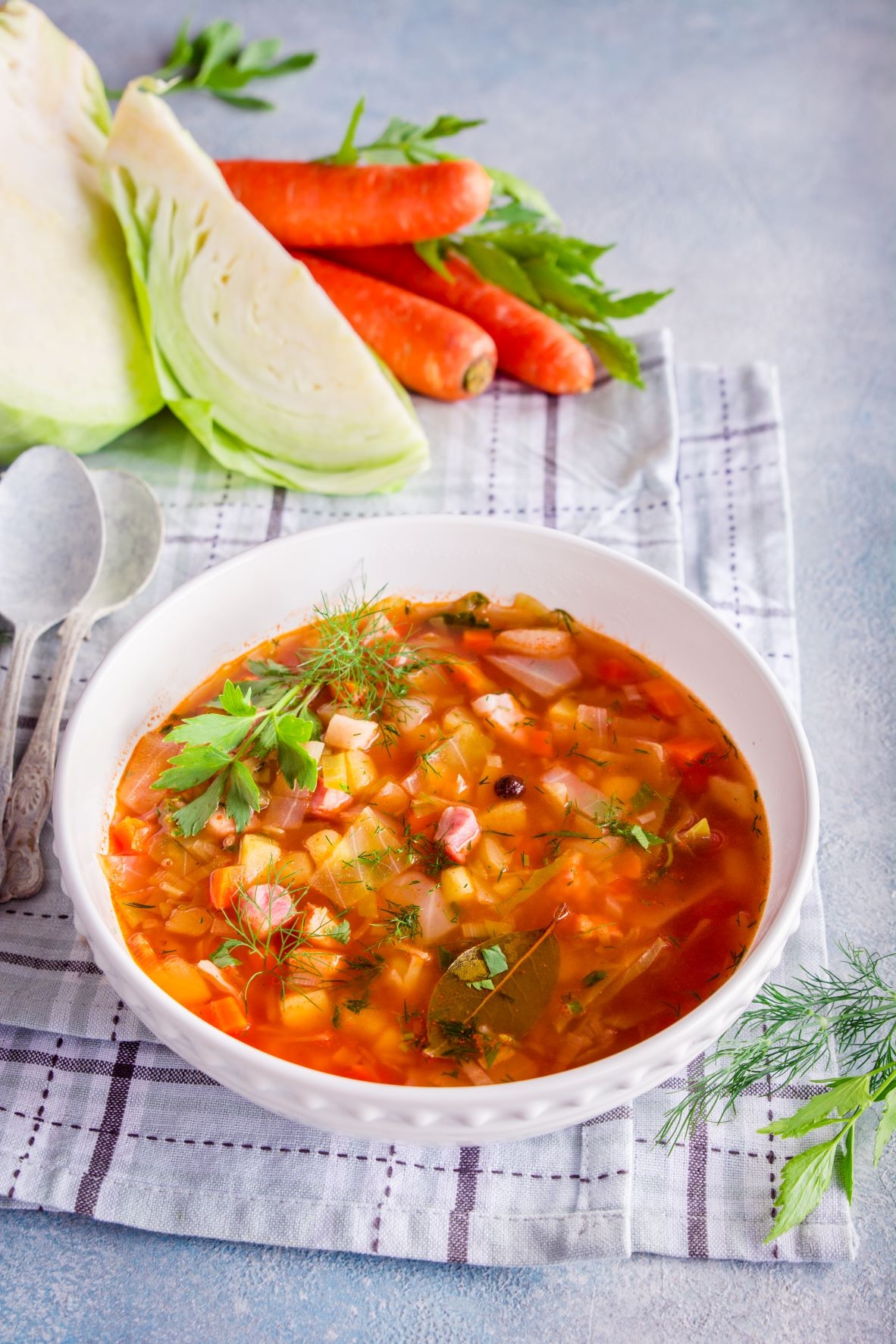 Dice the bacon, add it to the pot and fry on a medium burner. When it has browned a little and rendered the fat, add the finely chopped onion. Stir and fry until the onions are lightly browned.
Pour in the water, throw in the allspice and bay leaves. Bring to the boil and add the finely chopped leek and the finely diced potatoes and carrots. Toss in the cabbage and cover the pot with a lid. Cook the soup for 15 minutes.
Add the tomato paste, dill and chopped lovage to the soup. Cook for a further 5 minutes. Season the cabbage soup with salt and pepper.