Celery
Celery is a root vegetable related to carrots and parsley, among others. Root celery and celery leaves are the most common varieties. The roots are valued for the intense flavour and aroma they lend to prepared dishes. These popular vegetables are available at stores all year round!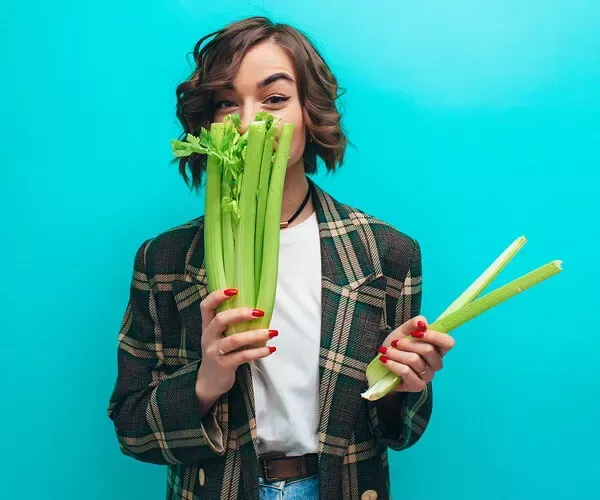 How do you use celery in the kitchen and what health benefits does it bring?
versatility of use
is perfect for hot dishes, especially for stews, meat and vegetables
it can successfully replace potatoes in some dishes
ideal for cold dishes and in salads
sliced into strips and fried will become an alternative to chips
cooked with other white vegetables makes a delicious cream soup
when combined with the other soup vegetables, it produces an aromatic stock for soups and sauces
grated and pickled in a vinegar marinade, it makes a perfect side to lunch dishes.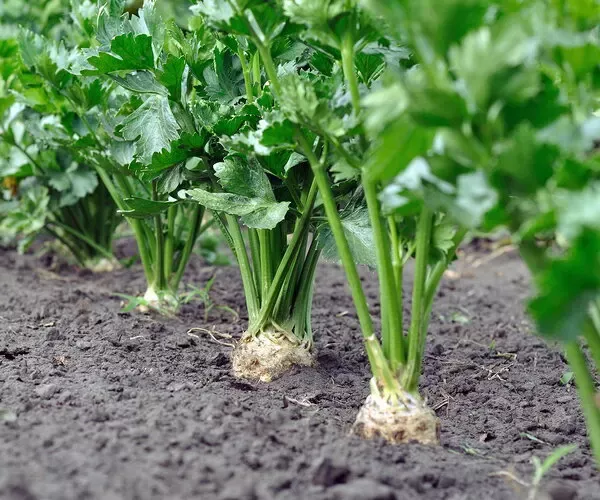 SPECIES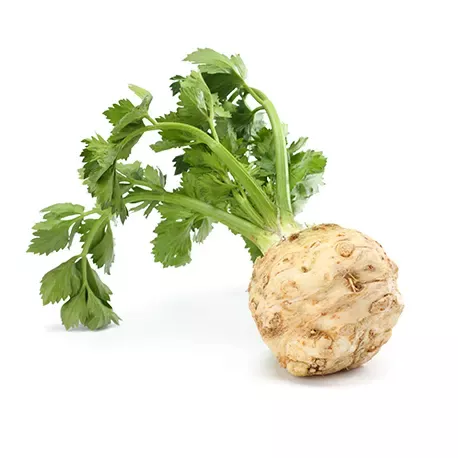 Celeriac roots are creamy white, the size of a large potato tuber. When choosing them, you may want to pay attention to the colour, size, smell, firmness, as well as the absence of damage or mould.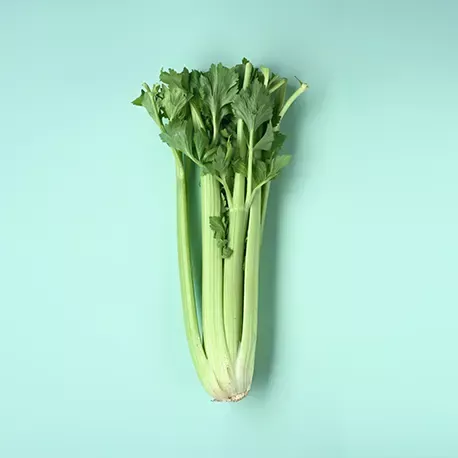 They are used for eating raw, squeezing juices, for boiled or fried dishes. Finely chopped stems will give soups a pleasant herbal flavour. When choosing your celery, consider the length of the stalks, their colour, smell and whether or not they are wilted.
NUTRITIONAL VALUE
Nutritional values per 100g of celeriac:
Celery FOR YOUR HEALTH!
To support the microflora
The polysaccharides contained in celery are a good breeding ground for strains of probiotic bacteria. A diet deficient in fruit and vegetables favours the multiplication of pathogenic microorganisms. A regular supply of dietary fibre stimulates the microbiological balance of the gut and the predominance of the beneficial strains.
For a shapely figure
Celery is a low-calorie product, which is why it is such a good option for anyone looking to lose weight. Served raw, roasted or boiled, it will provide a feeling of satiety without the excess calories.
For healthy bones
Celery contains both calcium and vitamin K. Both of these nutrients are involved in the building and remodelling of bone tissue.
PRODUCTION MAP
Celery is the only root vegetable that is grown from seedlings. This is due to the long period of seed emergence and the slow development of seedlings. In Poland the root celery and leaf celery are produced, among others, near Kraków and in the Wielkopolskie, Kujawsko-Pomorskie, Opolskie and Śląskie Voivodships.