Green peas
The common pea, for that is its full name, is an annual plant with edible pods and seeds. It is inevitably associated with early summer, when its crunchy young pods can be savoured. As they mature, the pods become fibrous, parchment-like and contain small round seeds.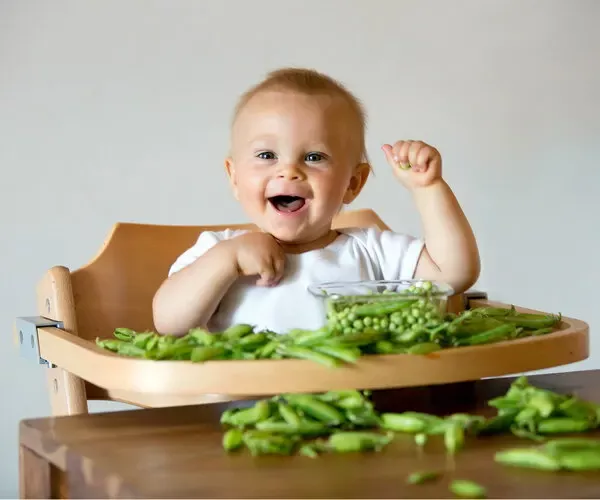 Pea seeds can be used to prepare filling meals, frozen foods, preserves or protein isolates for physically active people. Served cooked as a paste with the addition of a few mint leaves, it is reminiscent of the British cuisine. Added to a thick meat stock with sausage, it will remind many a boy scout of his young days.
Young sugar snap peas with pods can be eaten raw, in salads or, after a light frying and seasoning, as an addition to main dishes. It's a good idea to blanch and freeze the young soft seeds so that they retain most of their nutritional value.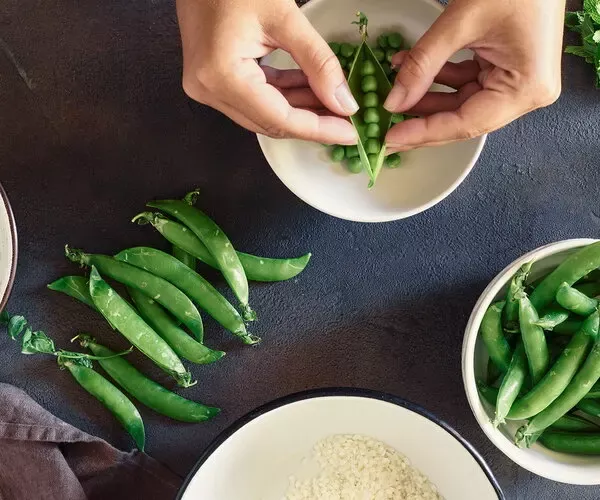 NUTRITIONAL VALUE
Nutritional values per 100 g of shelled peas:
Green Peas FOR YOUR HEALTH!
Against anaemia
Peas are a good source of iron. We recommend combining pea dishes with vegetable salads or fruit juices containing vitamin C, which improves the absorption of this element. People with anaemia can supplement their dietary iron supply in this way.
For active people
Peas are a good source of protein, as well as minerals needed for energy metabolism. Pea dishes will be an excellent option for anyone who wants to limit the supply of meat products, while still eating foods rich in good quality protein.
For the stressed ones
Peas are also a good source of B group vitamins, magnesium and unsaturated fatty acids. All these nutrients have a beneficial effect on the nervous system, boosting its work.
Good for beneficial gut bacteria
Peas are a significant source of dietary fibre, which is a substrate for the beneficial bacteria that populate the digestive tract. By ensuring a correct supply of dietary fibre, you ensure that intestinal peristalsis is also improved, which prevents constipation.
PRODUCTION MAP
In Poland green peas are grown mainly in the north-west of the country and in the region of Podkarpacie and Podsudecie.