String beans
This plant belongs to the legumes used culinarily as vegetables. Its edible pods appear at stores in early summer, when the domestic open-field harvest begins. It is a thermophilic plant. Therefore, it can be harvested from the ground in late summer.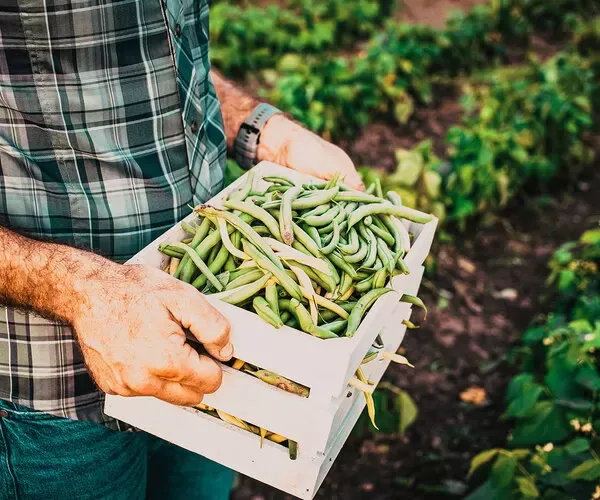 String beans come in two main colour varieties - yellow and green. You can eat them cooked fresh, but they are also perfect for freezing or canning. Great for hot vegetable dishes such as lecso. They are most often served with dinner dishes, topped with breadcrumbs browned in butter.
The young pods are most valued in the kitchen, while older pods can be slightly tougher. At the end of vegetation, seeds are extracted from the pods, which can be used fresh or stored after drying.
SPECIES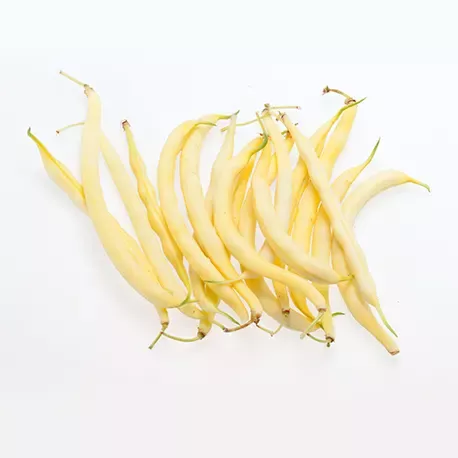 Mild, good for cooking, roasting, multi-vegetable dishes or freezing.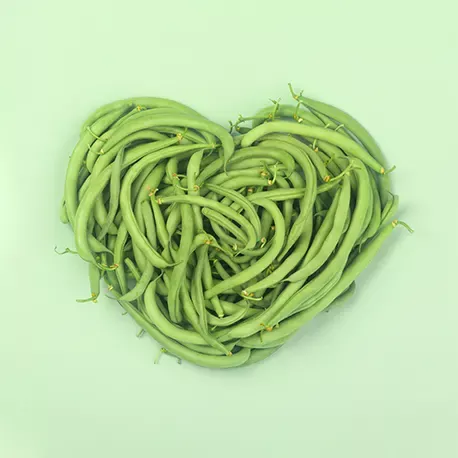 Depending on the species, they can have more or less fleshy pods. Just like the yellow varieties, they work well in vegetable dishes, for roasting or served just out of the water.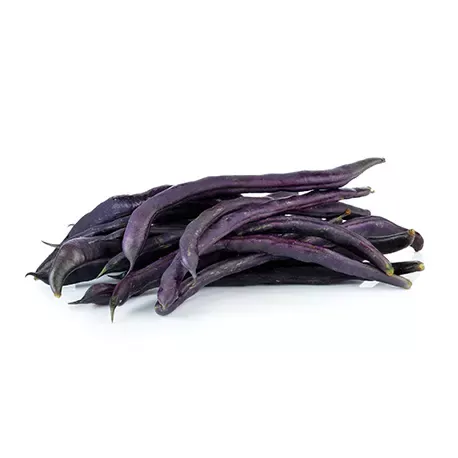 Their colour is the most pronounced, so to add variety and garnish to a green bean dish, it is a good idea to mix the different varieties.
NUTRITIONAL VALUE
Nutritional values per 100g of green beans:
String Beans FOR YOUR HEALTH!
Against atherosclerosis
The fibre in the beans binds bile acids in the intestine, which helps lower blood cholesterol levels. In addition, antioxidants such as vitamin C and beta carotene help relieve inflammation within the blood vessels, which also has a protective and anti-atherosclerotic effect.
For a shapely figure
String beans are low in calories as long as they are not served with a fatty dressing or sauce. Individuals on a reduction diet can consume this vegetable without any worries. The fibre it contains suppresses the sensation of hunger, making it easier to maintain a dietary regime.
For the future mother
String beans are a good source of folic acid, which is so important for the proper development of the baby's nervous system. Like other fruit and vegetables, it is completely safe during pregnancy and helps supplement not only folic acid but also many important minerals and vitamins.
Good for diabetics
String beans can also be eaten by diabetics. Its low GI and fibre content make it a good choice on a diabetic diet. However, it is worth remembering not to overcook it.
PRODUCTION MAP
Green beans have found their place on the production map in the southern part of Mazovia. The specific microclimate prevailing there is ideal for the cultivation of this thermophilic vegetable. This region includes the municipalities of Przytyk, Potworów, Klwów, Radzanów, Stara Błotnica, Rusinów and Wyśmierzyce.